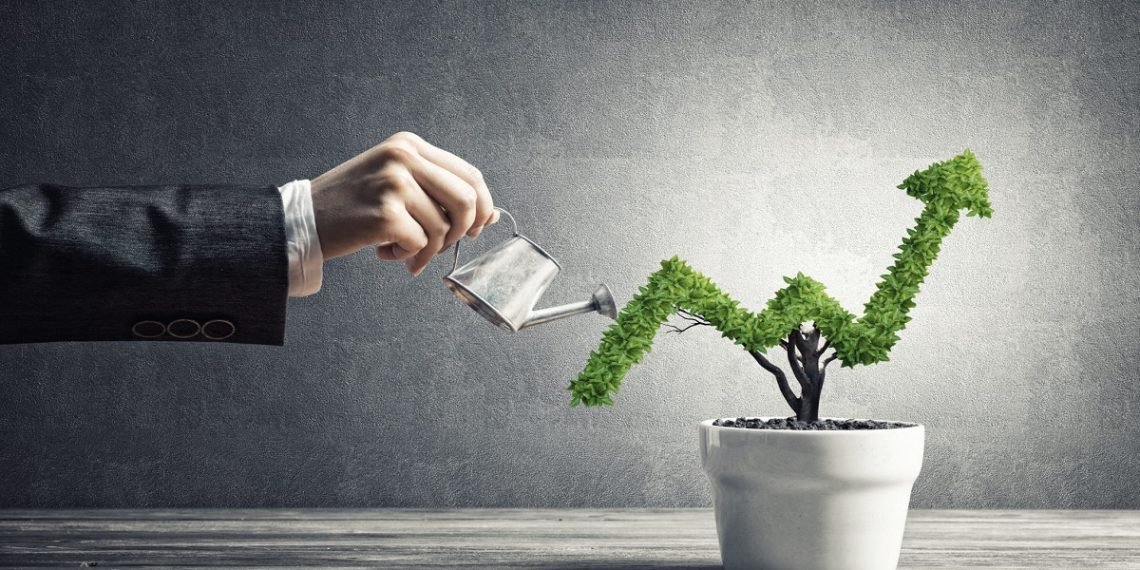 Regardless of what kind of business you run, you must want to enhance your sales & grow your revenue. That's why so many people are interested to know about Ways to Grow Your Business. There isn't a simple universal business growth strategy for business owners. But there are some key strategies you can adopt to give your business the best chance at growing.
When you first start your business, your main objective is to launch your brand & start growing. Regrettably, this doesn't happen immediately. Growth is a continuing process that demands hard work, patience, planning & devotion. There's no magic mantra or secret way to outshine other businesses in the same field or achieve instant success.
Ways to Grow Your Business
1. Do Your Research & Analysis
When looking into Ways to Grow Your Business, you must do market research & analysis. This helps you better understand the wants & needs of your existing customers and locate your potential customer base. It's vital to get insight into your target market & identify their needs & wants. That way, you can visualize how your business can grow & alter to meet those needs & wants.
Always research your competitors, too. Knowledge about their strengths & weaknesses can help you decide how to properly scale your business.
2. Focus On Established Revenue Supply
Trying to acquire new customers is vital; also, direct your attention to your existing core customers. You can do this by introducing a referral or customer loyalty program or testing marketing strategies based on earlier purchasing behaviors to promote repeat business.
Focusing on your existing established market is particularly vital if you are trying to maintain funding. As previous customers are familiar with your product or service, they are likely to return to you if satisfied. Drop in the product or service quality or customer service; they will be gone forever. Therefore, it is vital to keep your existing customers satisfied to ensure repeated business & a steady flow of revenue.
3. Minimize Your Risks
Risk is an unavoidable part of launching & growing a business. It's impossible to control everything, but there are many ways to minimize internal & external risks to your company & its development. One vital way to accomplish this is your business insurance.
Small businesses have to manage their growth to avoid disruptions that can bring business to a halt. For instance, theft of employee data, agreements, customer records, & product designs can devastate a business, causing major costs & corroding customer confidence & loyalty.
Not every business owner's insurance can cover data thefts or other cyber losses. Businesses should be prepared by having insurance products that help them to handle new-age threats, traditional risks & lawsuits.
4. Hire Right People
Hiring the right people is one of the vital Tips for Growing a Successful Business. Before you can even consider your company's growth curve, you must have a solid team to help you to attain your goals.
Hiring the best people is a definite way to ensure fast growth; It's all about having the proper team. When you have reliable employees devoted to your company's success, your business will be ready for sustained growth. Additionally, allotting tasks to focus on vital work will free up your time & energy, letting you perform at your best & cultivate a mutually beneficial work culture.
5. Take Care Of Your People
Hiring people & providing them with timely salaries & incentives are not enough. To grow your business, you need to take care of your overall employee satisfaction. In the words of a British billionaire, & entrepreneur, Richard Branson, "Clients do not come first. Employees come first. If you take care of your employees, they will care for the clients." And taking care of clients means taking care of business.
Encourage them to strike a balance between personal & professional lives to prevent burnout. Arrange for casual get-togethers & formal meetings. Invite their insights & opinions to make them feel involved & important. Offer benefits like insurance, paid- holidays, & discounts. Remember, you can't go out & meet each of your customers, but your team can. A happy team does a happy business.
6. Create A Sales Funnel
Your sales funnel can help to develop your business. Consider a sales funnel as a customer's journey. When they visit your business or your website, they are at the top of the funnel. When they buy something or opt for a service, they have successfully entered the funnel.
You should try to come up with ideas to move people through the funnel to increase sales. This can include offering discounts or having their contact information & sending them updates on your new products or services.
7. Attend Networking Events
Enhancing your brand visibility can help you to draw new customers & grow your business. An excellent way to do this is by attending various networking events. Check out local professional organizations & such events. Always attend some events to publicize your business. You can participate in those events by:
Participating & meeting other business owners.
Setting up a booth to endorse your business.
Delivering a speech as an industry expert.
8. Think About Scalability
When lacking money, time & expertise, it can be enticing to go with the quick or cheap fix. In the meantime, investing in some real solutions that don't demand a substantial financial investment or breaking some sweat can seem wise. On the other hand, things are not always what they seem.
In many cases, that dream solution may be unlikely & have a daunting learning curve. You don't want to get trapped in a patchwork maze of numerous cheap & unproductive systems that only seem economical, as they will ultimately cost you time & money in the end.
9. Always Have Some Backup Plans
When you are a small-but-potential business team, you can typically modify your course quickly when things go as unexpectedly. As your business grows & becomes more difficult, these quick adjustments can be more difficult. Have a plan for emergencies or unexpected contingencies to manage the unavoidable bumps in the road.
Many small businesses were forced to shut down during the recent pandemic. No one predicted the devastating earthquake in Turkey or the tsunami in Sri Lanka. So many lives & businesses were lost. Accidents will happen, & emergencies will come without any warning. It is wise to always have a backup plan.
How To Develop Your Business Plan
Since so many small businesses start in a drawing room or a garage, they may have yet to create a formal business plan with one of the vital Ways to Grow Your Business. But once your business starts growing, a formal, extended business plan is vital – particularly when you apply for financing. These are some of its basic components:
Executive Summary: The first part, usually written last, summarizes all other parts of the business plan.
Company Description: Summarizes essential facts about your company, like your location & size, what you do, & what you want to do.
Products or Services: Explains products &/or services you are selling, highlighting their value to customers.
Market Analysis: Outlines your marketplace & industry, including statistics to defend your claims.
Marketing Strategy: Narrates where your business sits in the market & how you will price, market & sell your product or service.
Management Summary: Tells how your business is planned, your team members & outside resources, & how the business is managed.
Financial Analysis: Indicates your business's revenues, how it's financed, the funding you require to grow, & estimation of your operating expenses.
FAQs
Q: Which are the most vital Ways to Grow Your Business?
A: There are several ways. All you need a firm planning & determination to grow your business.
Q: Is money a vital factor in growing your business?
A: Finance is obviously a vital part of growing a business. Banks & many organizations can finance a potential business.
Q: Can a small business someday grow to be a leader in the market?
A: You must remember, Amazon & Microsoft started in a garage. A small eatery that started near a gas station is nowadays known as KFC.