American educator Sal Khan once said, "I am personally an idealist. I was lucky enough to follow my dreams in my own life, so you should definitely follow your dreams." We start dreaming when we are merely children, then some of us forget those dreams after facing harsh realities & making many compromises. Some still chase that dream & eventually get it.
One thing we need to remember is that successful people have never given up on their dreams. If Leonardo DiCaprio had given up his dream to be an actor, he would never lift that Oscar. If Mahendra Singh Dhoni had given up the dream to become a cricketer, he never would have won the Cricket World Cup for his country & remained a humble ticket collector for the rest of his life. Therefore, it is an essential thing for success to Follow Your Dreams.
Why You Should Follow Your Dreams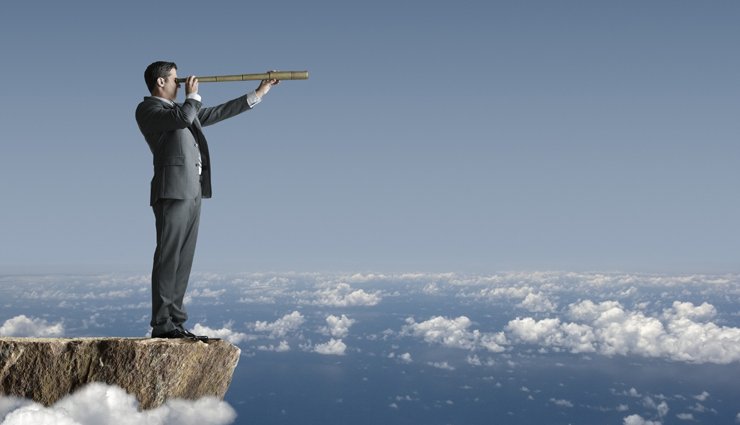 Follow your dreams to be happier. Because your dreams & goals are what you want to be or do, which provides you with a sense of meaning & purpose. Your dreams are something that you are zealous about. By following your dreams, you will become a better & happier person all in that one procedure. Some people need help to follow their dreams & be passionate about them. Here are Ten reasons why you should follow your dreams.
1. It Gives You a Sense of Purpose
All your dreams are meant to be followed on your most terrible days. Even if you are struggling & facing hardships, keep going because your dreams will surely motivate you. Even if it is not going as per your expectation, you still have to wake up in the morning & keep working to attain your dreams. It fills you with a sense of purpose because you are working toward, moving forward & following your dreams.
2. You Will Meet New People Who Look for Dreams as Much as You Do
When you are eager about your dreams & following them, you start attracting people with the same mentality. People who share the same values, maybe different interests, but are also working towards their respective dreams. Surrounding yourself with people who are high achievers will help you to move ahead in life.
Even when things get complicated, seeing your friends working towards their dreams will motivate you to keep working & following your dreams. You will come across people who are optimistic about being successful & are willing to pursue their dreams by any means. When you start to find people like this, you will see a change in yourself, & they will help you to develop all your best qualities.
3. No One Can Follow Your Dreams for You
If you don't follow your dreams, no one is going to pursue those dreams for you. Everyone has dreams & aspirations. Some are actively chasing them; some are not. You have the same option. No one will achieve & follow your dreams for you – it is your job. Only you will be the advocate for your dreams & desires.
4. Remember Things You Always Aspired
When things get hard & you feel like giving up, please take a moment & try to remember why you started it in the first place. Your dreams are yours & they are something you have always wanted. If you have always wanted to be a successful entrepreneur, make some plans to establish your venture. If you want to be a writer, go & find your inner creativity. Always remember the reason behind your aspirations.
5. You Can Inspire Others
Your chasing dream can inspire others to follow their dreams because they can see you are working to make your dreams a reality. Don't be bothered about other people's dreams but get inspiration from the fact that they are actively following their dreams. Just like that, you will become an inspiration to the people around you. People need inspiration & you can become a symbol to those who have not yet achieved their dreams. You will prove that a person can accomplish anything with dedication, insistence & hard work.
6. You Will Be More Courageous
Your dreams will, in time, mean so much to you & accomplishing them will become something you will be doing without any break. There will be no stopping you because when your dreams engulf you, you will follow them without hesitation. You will face all the fears trying to stop you from attaining those dreams. This shows & builds courage – which is a significant trait to have in many other fields in life as well.
7. Remember, Life is Short
Life is short, & so much can happen in a minute. One of the most valuable properties we all have is time. Don't waste valuable time & start following your dreams. You may not have everything planned yet, but it will come along the way. You might not get there swiftly, but at least you are trying and taking small steps toward them.
8. Do it for Yourself, No One Else
The bitter truth is that when we want to follow our dreams, we do what others want us to do instead of doing what we want. If you want to accomplish something or do something in your life, it should always be because you want that. If we follow what others want us to do, that is not our dream. That is just what they want us to do.
Don't go for it just because your friend is or because that is what your family wants you to be, or because someone does not think you will be able to do that. Because in the end, you will end up fed up or missing out on something you wanted. It is not living your life if you copy everyone else or do something opposite to your aspirations.
9. It Means to Take Chances
You have to take chances in life. Following your dreams is about taking chances and facing the risk. It shows you are zealous about your dreams. Chances are you will get many opportunities you never thought would come. You have to take risks in life because we only live once. You may face challenges that you never thought you would be able to overcome. But don't let that stop you because you never know how to overcome a situation until you face it.
10. It Will Make You Proud and Happy
Life without dreams can be depressing because you will feel like you have nothing to live for. Search far & wide for your dream, & make a promise to yourself to go for it. When you get on the path toward your dreams, you will notice a change in your attitude & perspective. You will be proud of yourself, & that is quite an important feeling. Your confidence level will rise, & you will enjoy the excitement of doing something you have always wanted.
Conclusion
We all have some dreams; somewhere we would like to be, a profession we would love to be in, or just going to a place we have never been to. We often don't see our dreams as something that will materialize or at least something that can happen anytime soon. You all know the saying, "follow your dreams!" The truth is, not everyone does it. It could be costing too much, not having adequate time, or just not believing in yourself enough to reach for our dreams, but the truth is, we can all do it if we want to.