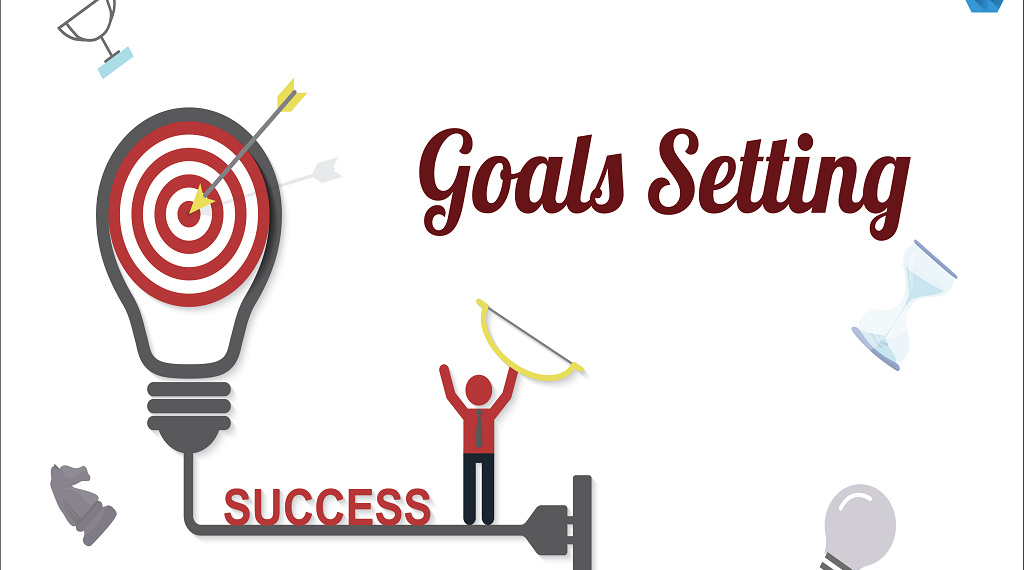 Do you know the secret to bring desired success in your life? It is "Personal goal setting." Read further to reveal the secret.
Are you working hard with full discipline but don't see any changes in your life? Struggling to make more and more money, but you are unable to do so? Are you not seeing any significant improvement in your life even if you work day and night with complete dedication?
Go and check if you have your list of goals. If you are somewhere right now, check your smartphone to see if you have a list of goals. Once you go back home, check your personal belongings to see if you have a list of goals. Ask your family members if you have given them your list of goals.
This is because if you do not have a goal list, you won't achieve desired results no matter how hard you work. If you have lost your goal list, you will not reach the right destination in your life, no matter how punctual and dedicated you are to your work. Your income will not increase if you do not have a list of goals.
For example, if you have to go to Mumbai by train, you will book a train ticket. Also, when booking a ticket, you will choose your berth preference, like AC or General. You will also know the distance that you have to travel to reach Mumbai from the starting point. You will decide what you have to eat when traveling.
We want to say that you are so specific when you book a train ticket. You are clear about your berth preference, know the distance you will travel, and have the necessary contact details. If you have pre-decided what you will eat on the train.
You are so specific for a few kilometers of the train journey. If you are clear about your destination. In simple terms, you know everything that contributes to making your journey safe and happy.
Then how can you be so careless about your life even if your life journey is far more distant than your train journey? How can you take your life for granted? How can you ignore the importance of goal setting?
If you are so specific to a train journey of a few kilometers, you need to be very serious about your life journey. If you really want to make the most of your life, setting goals is the first step.
Moreover, this is a complete guide on how to set goals and achieve them. Here we will take a closer look at goal setting and help you reach your destination by setting the right goals.
So, no matter where you are in your life, you can always set your goals and turn them into reality.
So without any delay, let's get started.
What are Short-Term Goals and Long-Term goals?
Before you proceed further, you need to know what the goal is: short-term goal and long-term goal. By setting the right goals, you will be able to achieve that goal with the right action plan.
A goal can be both personal and professional. But fundamentals are always the same. After all, a goal is what you need to keep your life moving.
It makes your life purposeful. If your goal is something that gives you happiness when you achieve it. If a goal gives your life meaning. A personal goal setting is a result that you want to achieve. A goal is what makes your life adventurous.
Your goal can be anything from buying your own house and a laptop to meeting people. Or anything that you decide to accomplish in a particular period of time.
Now let's see what a short-term goal and a long-term goal is.
1. Short-Term goal
As the name says, short-term goals are goals that can be achieved in a short period of time. This type of goal can be anything you want to accomplish in a time frame of up to one year. For example, you can have a goal that you want to achieve in a week, a month or a year.
A short-term goal can be anything from enrolling in a course, buying a management book, creating a portfolio website, watching a movie, meeting a friend, or calling family members to clean the house. Or anything that you can achieve quickly.
2. Long-Term goal
Long-term goals are the goals that require time. This goal can be achieved in a year, but in most cases, it takes more than a year.
For example, you have to start your own IT company. You can't begin an IT company in a day or two. You will need to invest a significant amount of time for the same, which may take more than one year.
If we talk about more examples, it includes:
Graduating from college.
Saving money for retirement.
Having a dream home.
Having a luxurious car.
Wearing branded clothes and more.
Tips for Setting and Achieving Goals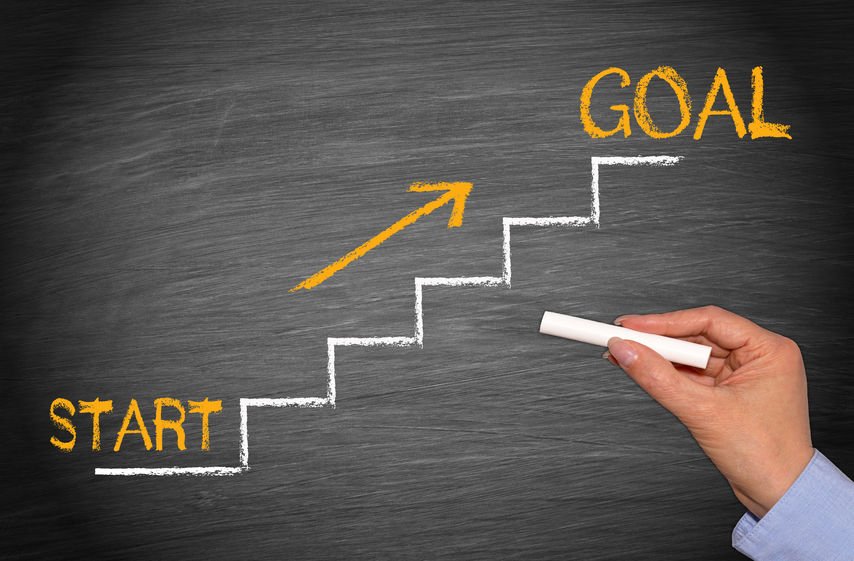 When it comes to setting goals, you have to keep in mind a lot of things. After all, setting a goal doesn't mean you have to only think about the things you want to achieve in your life.
Goal setting starts from brainstorming and follows a particular process. Moreover, below we will share some tips to help set and achieve your goals. You can also call it goal-setting skills.
1. Make sure you have S-M-A-R-T-E-R goals
Before setting your goals, you must ensure that it follows the rules of SMARTER goals.
This rule says that your goal should have the following properties:
S- Specific
M- Measurable
A- Achievable
R- Realistic
T- Timely
E- Evaluative/Ethical
R- Rewarding
This rule will teach you what you need to keep in mind when setting your goals.
Let's understand it with an example.
You want to start a new social media campaign. (S)
Your goal is to achieve 100 content downloads. (M)
A marketing team is working on running the campaign and measuring the results. (A)
You want to let your audience know about some new features. (R)
You have instructed your marketing team to run the campaign for two months only. (T)
Your intention is genuine to run this campaign. (E)
After two months, you will achieve the results (R)
2. Write down all your goals
You have to brainstorm the goals that you want to achieve. After you brainstorm, you have to create a list of goals. The list should be divided into two parts: short-term goals and long-term goals.
In the list of short-term goals, you have to write down everything you want to achieve in a week, month, or even a year. It can be anything from buying a new laptop, a saree for your mother, or a refrigerator to a bike. Even if it is a pen, you have to include it in the list of short-term goals.
In the same way, you have to create a list of long-term goals. These goals can be anything from buying a new house or a luxurious car to anything that costs you huge money.
3. Have a visual presentation of your personal goal setting
This is one of the most important parts of personal goal setting.
Here you have to collect images of your goals. Yes, you heard the right. You can easily find pictures of what you want to achieve in the short and long term on the internet.
So, explore the internet and download images of your goals. For example, if you want to visit a vacation destination with your family in the next month, find the image of that location and get a color print of it. Make sure you have an image print with a decent size that is easily visible.
Paste the image in your bedroom or where you live.
When you do this, maybe your family members will mock you. But you don't have to mind anything. Just believe in yourself and paste the image of your goal.
On the other hand, you can also create a goal book. This means you can use a diary to paste all the images of your goals and make it a goal book.
You can do both these things in your personal goals. But if it is a professional goal, it is good to paste your destination's image on a wall in your company.
4. Punch a date when you want to achieve your goal
In addition to having a visual presentation of your goal, you also have to punch a date along with your plan. This date will be the date you want to achieve the goal. For example, the final deadline to achieve your goal is December 2025.
5. Create an action plan
This is an essential part of your personal goal setting. If you compromise it, you can't make your dream come true.
After all, whether it is a short or long-term goal, you have to prepare a complete action plan. This means what things you have to do to achieve your goal.
Conclusion
Without setting goals, your life is like a ship without a rudder. And you might have heard this quote too many times in your life. After all, the rudder gives direction to the ship about which location it has to go.
Just like that, if you have not set any goals, you won't know where you have to go or which direction to choose for your life.
So, no matter what you do or your age, personal goal setting always works and gives you a purpose and direction.
Now it is your turn to transform your life by setting your goals. So what are you waiting for? Take a pen and paper and begin with your goal setting.
We hope this guide will simplify goal setting.