Have you loved someone or given your heart to someone? Has Break-up broken you completely? Have you ever seen the ocean of fire in love? Have you ever satisfied your thirst with the sweet water of love?
Well, love is what lets you experience from the worst to the best thing. Sometimes, it takes you to the ocean of fire and gives you sweet water of love.
Irrespective of the consequences of it, we want to be in love. We don't care about the effects and keep going in the bay of love.
Sometimes, we are able to lead successful relationships.
Sometimes, we face the biggest curse of love. Guess what? What is the biggest curse of love? We are talking about a "break-up."
Furthermore, break-up is no less than a curse for the love birds. It destroys lives and sometimes swallows lovers and finishes their lives.
After all, a break-up gives both positive and negative results.
This will be a complete guide on a break-up that will cover how it is an opportunity and the end of one's life.
So, keep reading to learn about the break-up at its core to save yourself from misinformation available outside.
What is Break-up?
You might have heard the term break-up at some point in your life. This is a general term in the world of love.
If we define it simply as when an individual is in a relationship with someone, and if the relationship gets broken up for any reason, this is called break-up.
In other words, you or your beloved can't continue a relationship for a particular reason and decide to separate from each other.
After all, when you are in a relationship with someone, your life goes through different stages when you progress over time.
In the first few months of a relationship, you don't know enough about each other. Even if you don't know whether it is a physical attraction or mental attachment. You see someone, and you fall in love if your eyes like them.
As time passes, you think you have become a mature couple and confident.
But after a certain period of time, you start feeling bored in the relationship, which may lead to a break-up.
If we talk about a recent study, around 70% of couples break up in the first year of getting together. And there can be many reasons to discontinue a relationship in the first year.
Below are some reasons for break-up:
Long-distance relationship
Lack of emotional connectivity
Your relationship lack friendship
Abusive or toxic behavior
Emotional and physical spoilage
No one is ready to adjust or compromise things
Your unrealistic expectations
Your relationship is not for a good reason
Not respecting each other
These are the common reasons for break-ups. If you get these points in the right way, you will be able to save your love.
After all, you should not forget that the person you are in love with is also a human being. They also have positive or negative emotions. They may get hurt by your words or behavior.
You should never consider your partner a non-living thing to play with. You should give full respect to each other. And never forget that adjustment and compromise are the keys to saving a relationship and making it long-lasting.
This is because no one is Mr. Perfect in this world. We all have some bad and good things. So, you should not only target the bad things of an individual. You should maintain a balance of all these things to make your get-together healthy and safe.
How is Breaking up an Opportunity?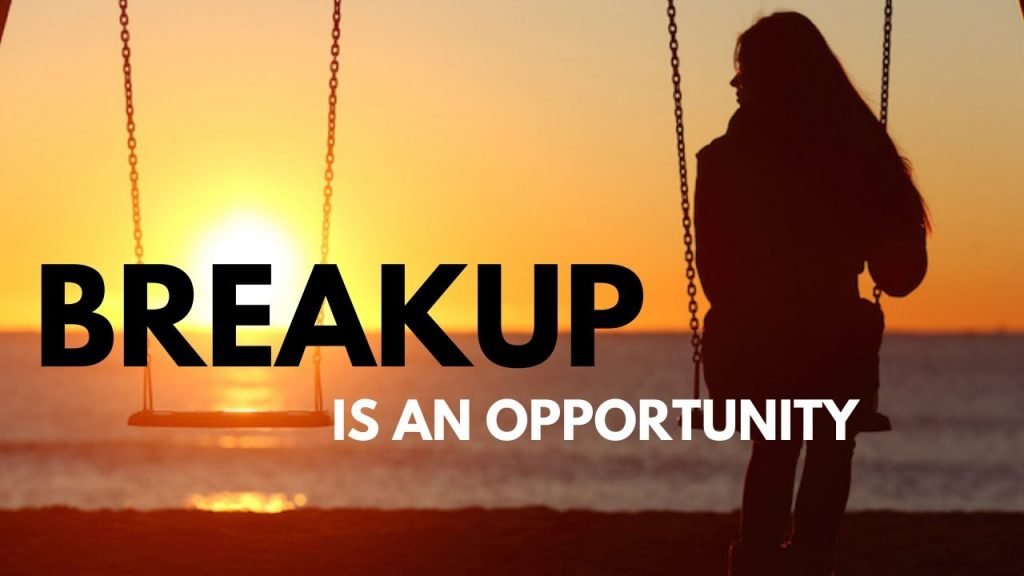 It is not to say that break-ups are tough and challenging for any. This is the moment that completely breaks anyone from top to bottom. It is the time when the individual you love the most is not with you. This is the time when you feel broken, and your heart crumbles.
This is the moment when you can't live a second without your beloved. All in all, it is a moment full of pain, sorrow, anger, fear, anxiety, and negative emotions.
You keep thinking about why my partner doesn't want to live with me even if I love them from the bottom of my heart and fight with the world for them.
While all these things are true for a particular period of time, what if you turn this situation into an opportunity? What if you bring a transformational change into your life?
So what are the ways to overcome your break and move ahead? All you need to do is one thing.
The key to overcoming your broken relationship is acceptance. Acceptance is the only tool to move on from a situation that is not in your hand. It helps you understand reality and move on.
If you accept the reality, you can take your life from bottom to top.
How is a Break-up the End of Life?
Break-up is the end of your life when you are not able to overcome the situation. It is the end of your life when you don't find a way to get out of it.
When you are involved in the situation in a way that you keep thinking about why that person left me, you don't want to accept that anything can happen in one's life.
For example, your partner can leave you for any given reason. Even if you love your partner the most, they may not be comfortable with you so they may leave you.
You may have several mental health issues, such as anger, depression, and anxiety. Not getting a solution to these mental issues can deteriorate your life.
Moreover, while you all know that a break-up is the most painful and heartbroken time, it can ruin your life if you are involved in the situation for a long time.
Break-up shuts off all the doors of self-growth. It cuts you off from the world, and you are unaware of what is happening around you. You don't want to accept that your partner can leave you.
This is how your broken relationship can eat up your life.
Summary
This is how you can see when a break-up is an opportunity and when it can devastate your life. Below are the things you can learn from this guide:
A relationship can make or break your life.
Break-ups can bring tremendous growth to your life.
Break-ups teach you a lot of things.
Break-up brings both positive and negative change.
If you overcome a break-up, you can grab many opportunities.
Break-ups can ruin your life if you keep yourself involved in it.
This is what you learn from this guide. Kindly read the complete guide to learn more.