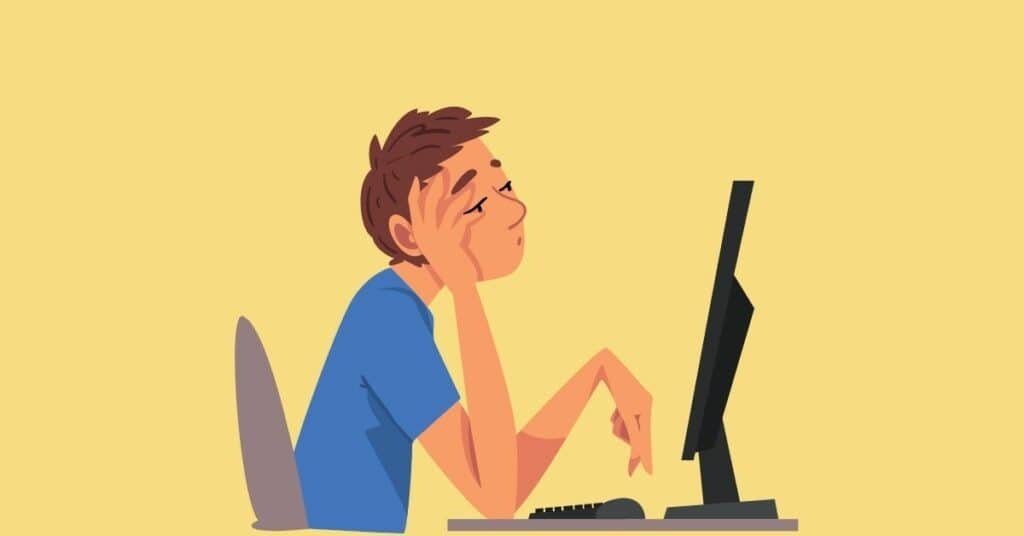 Today, we will discuss something we always think to do, but after some time, we believe we will do it tomorrow. We will talk about laziness as a result of inactivity. The mental barrier within us doesn't let us work & move forward due to temporary relaxation. Though we know in the long run, we will be in trouble for it, and we cannot shake it off. We will discuss the reasons for it & ways to Overcome laziness.
Reasons of Laziness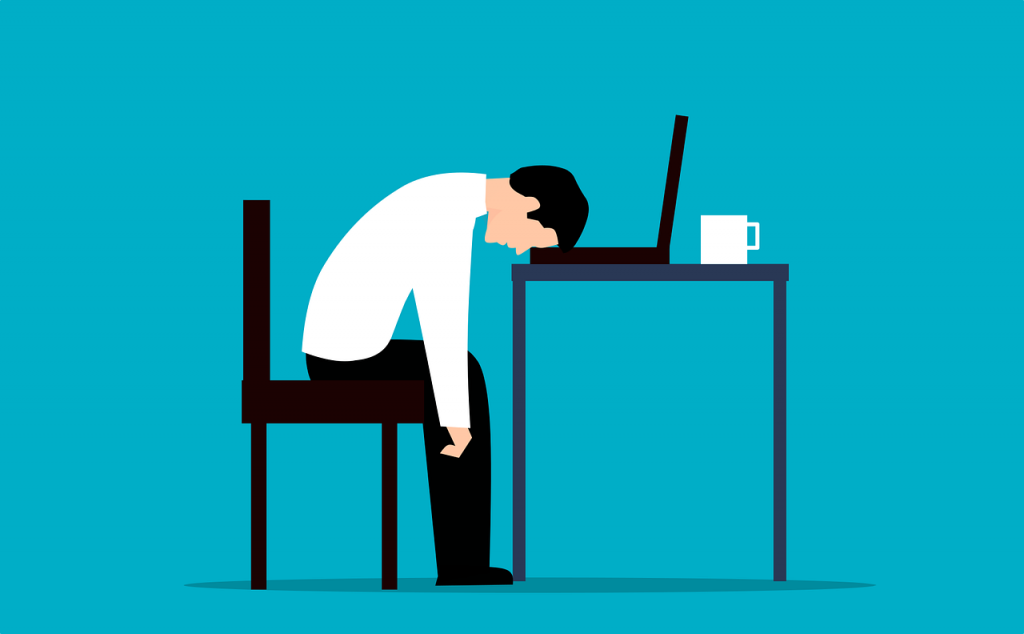 There are several reasons for laziness. Let us have a look at them.
1. Boredom
Sometimes, we get bored because we no longer find our current job appealing & challenging. When we are trapped in a monotonous routine, our brains can start to shut down. This can leave us feeling unenthusiastic and uninterested in doing anything else.
2. Getting Too Many Choices
With so many things struggling for our attention, we might sometimes feel frozen by choices. We can start feeling incredulous and stressed when faced with too many options. This can make us feel lazy and unmotivated to make any decisions.
3. When You Try To Multi-Task
You might feel astounded and stressed out if you continuously try to do multiple tasks. To make this well, to overcome laziness, it's essential to focus on one task at a time and break it down into smaller steps. This can help to stay focused and motivated.
4. Being Deprived of Sleep
Not getting enough sleep at the proper time is a significant cause of laziness. When we are exhausted, our brains slow down. It's vital to get enough sleep at night. To combat this, we should try to create a bedtime routine.
Ways to Overcome Laziness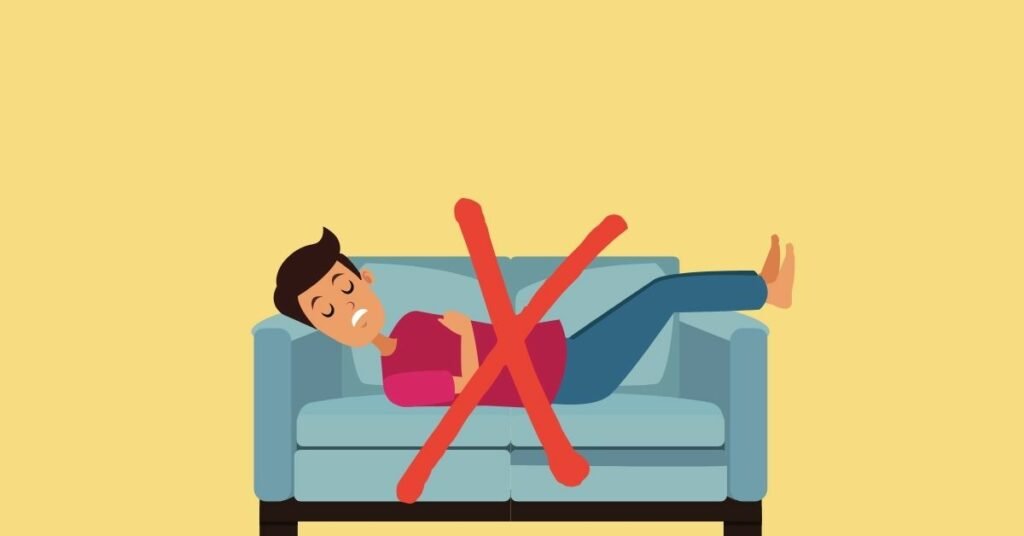 We have pointed out some significant reasons for laziness. Now, let us discuss how to overcome them.
1. Make Your Goals Controllable
Setting impractical goals and taking on too much can lead to burnout. Job burnout can cause tiredness, loss of interest and inspiration, and a desire to escape. Avoid overloading by setting smaller, realistic goals to get you where you want to be without overwhelming yourself.
2. Don't Expect to Be Perfect
Trying to be perfect & to make everything perfect is on the rise, affecting us. People now face more competitive situations, impractical expectations, and more anxious and controlling parents than earlier generations. This rise in perfectionism is causing people to be excessively critical of themselves and others. It's also led to an increase in depression and anxiety, which finally leads to laziness & procrastination. Admit you are not flawless; no one is. Try to make things right & move on.
3. Remember Your Achievements along the Way
: Sometimes, it is necessary to pat yourself on the back for a job well done. Self-appreciation, in the time when you are feeling demotivated & lazy, helps you to find much-needed inspiration. Contemplate writing down all of your achievements till now, whether at work or home. It's an excellent way to boost your confidence and energy and motivate you to continue.
4. Avoid Distraction
We all have our preferred distractions we turn to when we are not feeling like doing a job, whether it's scrolling through some social media or playing with a pet. Find a way to make those distractions less reachable. This can be done by finding a quiet place to work, like the library or an empty room, or by turning the phone silent to avoid notifications when you should be doing some tasks.
5. Exercise
If you are feeling lazy all the time, try some exercise. Exercise is a great way to boost your energy & productivity. You don't need to go for a heavy workout. Some minutes of running or jogging, even walking, cycling, or swimming, can help boost your energy level. There are many energy-boosting exercises available there. Research online and talk to some fitness experts. Allotting a few minutes daily for exercise is a great way to overcome laziness.
6. Eat Healthy
If you are lazy, one of the reasons is that you may not get enough protein required for your body. Consider taking a look at your diet & cut down all the curb & junk food you have. Have a protein-rich diet; turn to vegetables, meat, fish, and eggs, as per your choice or lifestyle. If needed, you may talk to a dietician & adhere to the diet advised.
7. Consider the Consequences of Laziness
When choosing laziness over some work, consider that you may lose something. Consider something unique you could've created, something amazing you could have done, or something unique you could have experienced. By being slumped somewhere, you are missing all the new experiences & chances which could have provided you with something new.
8. Surround Yourself with Motivated People
Actions and energy are inclined to be spreadable. If you're surrounded by lazy people who often complain and usually have a pessimistic outlook, it's going to be impossible to shake off negative feelings. Equally, you'll feel more motivated if surrounded by active, optimistic, highly motivated people. Try to find these types of people; being with them in a group can help you to re-kindle the motivation within.
9. Start With Easy Tasks
When someone starts working, they have the most energy and concentration. But if you start with the most challenging subject that demands the most effort and somehow you feel stuck, you won't be able to finish even the easiest one. It will be easier if you start with an easy/medium-level subject and deal with the remainder of the work later. It is seen that students feel a lot more mentally relaxed and cheerful and have more confidence in their ability to complete challenging assignments.
Conclusion
Sometimes in life, we often feel demotivated & prefer to be in bed or on the couch doing absolutely nothing. At times like that, we should try to reflect on how much is going on out there & how much we are missing by being part of them. Symptoms of Laziness & procrastination are part of almost everyone's life, but we should not take much time to overcome Laziness. Fortunately, there are several ways to Overcome Laziness. We can try to use them whenever the couch or bed seems more attractive to us.