When you hum hits like, 'Shape of you,' or 'Perfect,' remember Ed Sheeran dropped out of school & slept in subway stations because he could not afford more. He is the hitmaker who also did a cameo in the hit drama series Game of Thrones. When you cheer for Ethan Hawk in Mission Impossible series, remember that Tom Cruise's mother left the family when he was 11 & his father died soon after. He was orphaned & impoverished in his early days, yet Tom Cruise is one of the known names worldwide. These two are just two tales of Examples of overcoming adversity among a few thousand. These people stood firm & faced adversity. They never bowed down & eventually made it big. In today's article, we will discuss one of the factors that have tormented all of us. We will motivate ourselves to Overcome Adversity in Life.
Examples Of Overcoming Adversity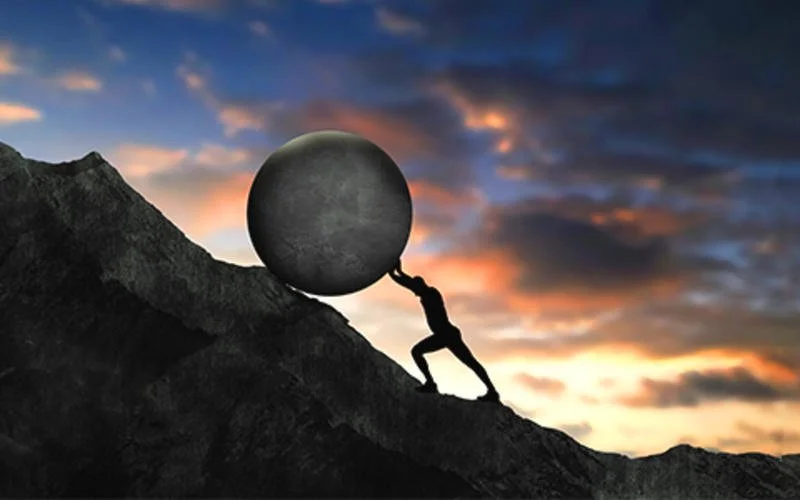 We all know the philanthropist, author & talk-show host Oprah Winfrey, whose current net worth is around $3 billion. She came from an impoverished family.
We all are familiar with the fashion brand Forever 21. But most of us don't know that the founder of Forever 21 Do Won Chang worked as a janitor, as a gas station attendant, & in a coffee shop when he first moved to the U.S. He never lost his spirit & eventually became a big name.
Are you familiar with the name APJ Abdul Kalam? He was a prominent Indian aerospace scientist & later served as the 11th President of India. He was the son of a humble fisherman. In childhood, he distributed newspapers to support his family. Yet he is one of the most respected & prominent names in the world for his contribution to the field of aerospace science.
J.K. Rowling is a household name nowadays. Potterheads worship her. Even though her net worth is around $650 million, she once had to write the first Harry Potter book 'Harry Potter & the Philosopher's Stone, in a cafe because she could not afford the heating system in her home. All these people had one thing in common, they never admitted defeat & neither should we if we face any Adversity.
Tips for Overcoming Adversity
Anyone who has accomplished something meaningful has had challenges & hindrances – because anything worth doing is complicated. Overcoming adversity is an essential step on the path to greatness.
1. Always Be Prepared
Working on overcoming adversity happens before the challenging situation even arises. Train your brain to be flexible by gathering your inner strengths & developing a growth mindset. Examine your limiting beliefs to uncover what's dragging you back. Try to establish a support system that you can fall back on. When the time comes to dig deep & find how to overcome adversity, you will be prepared to handle it. Incline into the work that you have already done and use your inner strength to tackle the situation. This can become easier the more you prepare yourself.
2. Stay Positive
How can a person overcome adversity in life? Through mindset & practice. Often, it is more about how they conceive the things that happen to them than the actual things that happen to them. Take a step back & try to assess the problem positively. Hold any negative self-talk & replace it with empowering ideas that help you to move toward your goal rather than destabilize it. The more you push yourself toward a positive mindset, the more capable you will be of overcoming adversity.
3. Stay Disciplined in Hard Times
When rough times hit, it can feel like your life is going out of control. Stop yourself from being out of control by establishing strong customs to be used as a tool for overcoming adversity. When you create & actively practice positive habits like mindfulness, meditation & daily exercise, you prepare your mind & body for any misfortune.
Though it may be challenging, sticking to a daily routine through good times & bad can bring order & assent to your life. It will make you feel more in touch with your abilities to overcome adversity & achieve your goals.
4. Always Stay Focused
Achieving what you want in life is all about focus. No matter what happens, it would be best to focus on the prize. Remember why you wanted to get your goal: it's your purpose, your passion, your reason for going on. Remembering why you desire your goal is just as important as actively working toward it.
Visualize your life when you have achieved your dreams to make it feel more possible & attainable. When your goal feels within reach, it is easier to keep taking action to accomplish it. Stay focused on your final goal no matter what comes. Negative thinking will surely get in your way when trying to overcome adversity.
5. Try to Get the Lesson
Realization of the fact that life happens for you, not to you, is the key to overcoming adversity. Every event, be it positive or negative, in your life can teach you something. Those who can find the lessons will move ahead. Those who blame their situations on others will fail.
Take responsibility for what has happened to you & how you reacted to that situation. Assess what happened & why. Come up with a plan or create a process to prevent it from happening again in the future. Then move on. Dwelling on your mistakes & failures only puts hurdles on the road to achieving your goals. As Steve Jobs said regarding mistakes, "It's best to admit them quickly & get on with improving your other innovations."
6. Try to Learn from Others
To find the answer to the question, "How do people overcome adversity?" go straight to the foundation. Think of the people you know who you respect. Ask them how they got there. Hear their stories. Listen to their experience of overcoming adversity.
Apart from learning from real-life examples, read the biographies of people who have achieved similar goals to you. From Oprah Winfrey to Bill Gates, there's no lack of examples of overcoming adversity. Find inspirational quotes to post on your mirror or wall. Feed your mind the same way you feed your body & you can change your entire circumstances.
7. Choose Supporting & Caring People
Your friends & family members can provide you with a boost when you are struggling. They can be the ones who always will be there for you to build you up &support you. Be selective with the people you let in your life & choose positive people who accept your flaws and will keep pushing you to be a better version of yourself. People with a negative mindset can drag you down & won't help you to achieve your goals. Stick with friends & family members who care about you & your dreams.
8. Never Give Up
Determination overshadows even talent as the most valuable resource forming the quality of life. Some real-life examples of overcome adversity include when surfer Mick Fanning got back on his surfboard six days after a vicious shark attack or when Stephen King's classic novel Carrie was rejected over 30 times.
When Thomas Edison tested thousands of methods before making a light bulb, he did not give up. He famously said, "I have not failed. I've just found 10,000 ways that won't work." That's an excellent way to sum up how to keep up the spirit even in the face of adversity.
Conclusion
Adversity comes to everyone, but it doesn't have to derail our lives. Learning to overcome adversity in life is a skill that everyone must excel. We need to know how to handle it in a way that will bring us to the other side without burning us out. When you fill your mind with positive thoughts & stories, amazing things will happen sooner or later.