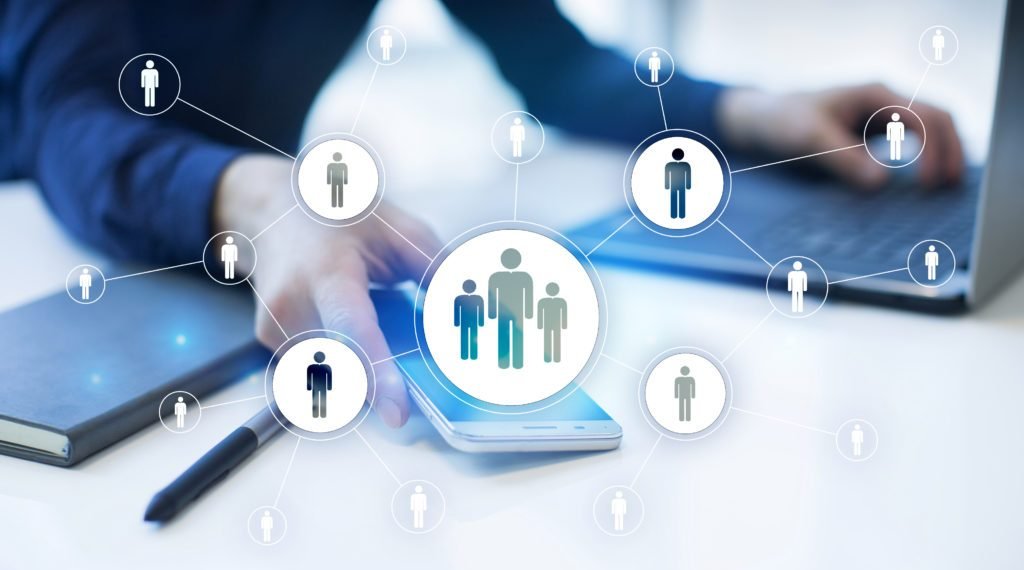 Today, we will discuss a skill essential for growth in our personal & professional lives, i.e., Networking skills. Let us be clear about this skill; Networking skills allow you to build personal & professional social contacts. It is essential for many industries, like sales, business development, retail, banking & other sectors. Networking helps you to meet new people, trade ideas & find new opportunities. You can build strong connections with your colleagues, friends, family members, clients, customers, or personal associates in your network. As social beings, we are born with that skill, but still, there are some ways to Improve Your Networking Skills.
Why Are Networking Skills Important?
Having a good Networking skills is essential for the following reasons:
1. Brings New Job Opportunities
Networking is a brilliant way to proceed in your career because you can contact a professional who may have information about a job that a recruiter is yet to publish on different job sites.
2. Builds Confidence
The more you communicate with people, the more you can build your confidence & social skills.
3. Improves Communication Skills
Networking skills allow you to communicate your thoughts to others & explain your capabilities to them. This can develop your verbal communication skills.
4. Help To Find Mentors
Whether a beginner or an experienced professional, you may need guidance to advance your career. Networking allows finding & connecting with people who have tremendous experience in your field & could become your mentor.
5. Improves Expressing Key Points
When you meet new people in a professional field, you briefly describe who you are, your strengths & your background. This brief introduction is the elevator pitch that can help you to build a long-lasting connection with a professional.
Ways to Improve Your Networking Skills
We have established why networking is essential; now let us discuss how to Improve Your Networking Skills.
1. Pay Attention to Body Language
Throughout your conversation, please focus on the other person & observe their reactions. Set aside your phone & pay attention to what they are saying & how they are saying it. This will help you to see what makes them motivated & help you to get insight as to how this new connection can benefit you. When you ask questions, observe their body language & listen attentively to what they say & how they say it. Try to read non-verbal cues.
2. Create a Feeling of Acquaintance
Take benefit of name tags & business cards & use that person's name a few times when speaking with them. This helps you to connect their face with their name but creates a feeling of familiarity on which you can build trust. People like doing business with people they know or feel comfortable working with, so do everything you can to make them feel welcomed & decrease any sense of doubt by observing their non-verbal communication.
3. Ask About Topics Outside of Work
It is natural to discuss business topics during a meeting. Still, successful networking also entails getting to know that person as a whole. Ask about their hobbies & passions to find common grounds to build trust & connection with the person you are talking to. You can ask about their job title but asking open-ended questions about personal interests may be what you need to improve the conversion.
4. Mind What You Can Offer
Many networkers enter a meeting thinking about what they hope to achieve from this meeting. As an alternative to this approach, you try to create a list of what you can offer. This forward-thinking mindset helps you to recognize business opportunities rather than look for items to meet your prearranged expectations.
5. Ask For Preferred Follow up Method
Once you have made a new contact, ask them how they would like you to follow up. Offer various options like e-mail, phone calls, or social media sites. By asking for your new contact's preferred follow-up method, you are ensuring the most successful contact information to help you build the new relationship.
6. Networking On Social Media
In this digital age, don't neglect the opportunities that social media platforms like Facebook, LinkedIn, Twitter & Instagram help business owners. Connecting with people on social media lets you communicate with others in your industry, tag them in your posts, & endorse their projects, which helps you to build a strong network with significant beneficial connections.
7. Networking After Business Hours
Whether you are at a conference or attending some virtual networking sessions, take advantage of after-hours networking chances. After conferences, & office hours, many attendees will visit a pub or club to relax. Visit there, even if you don't plan on having a drink. Be sure to arrange an opening line so that visiting the attendees will be natural.
8. Have Digital Business Cards
Business cards have long been a networking fastener. In the digital age, having cost-effective digital business cards helps you edit your contact information quickly and demonstrate how updated you are, which will impress new contacts. Update your digital business card with a professional image and title, and check that your bio is up to date. Be sure to share this information on various networks & always send it to new prospects or people you meet.
9. Always Follow up
After a networking session, you need to follow up to continue to ensure a new relationship. Following up is a great way to convey to the new contact that you mean business. Be helpful, generous, & understanding when reconnecting after your initial conversation. You may be enticed to instantly send a LinkedIn invite or follow up by sending an email. It is best to wait till the next day, or the day after that, to follow up. You don't want to overwhelm your new contact or appear too pushy.
Conclusion
Having good Networking Skills has become the most vital trait to possess. Using that skill, we can move ahead in our careers, open new opportunities, build new relationships & more. Some people are born with this skill, and some are not. Still, there are many Ways to Improve Your Networking Skills if it doesn't come to you naturally. You just need to follow some simple steps.