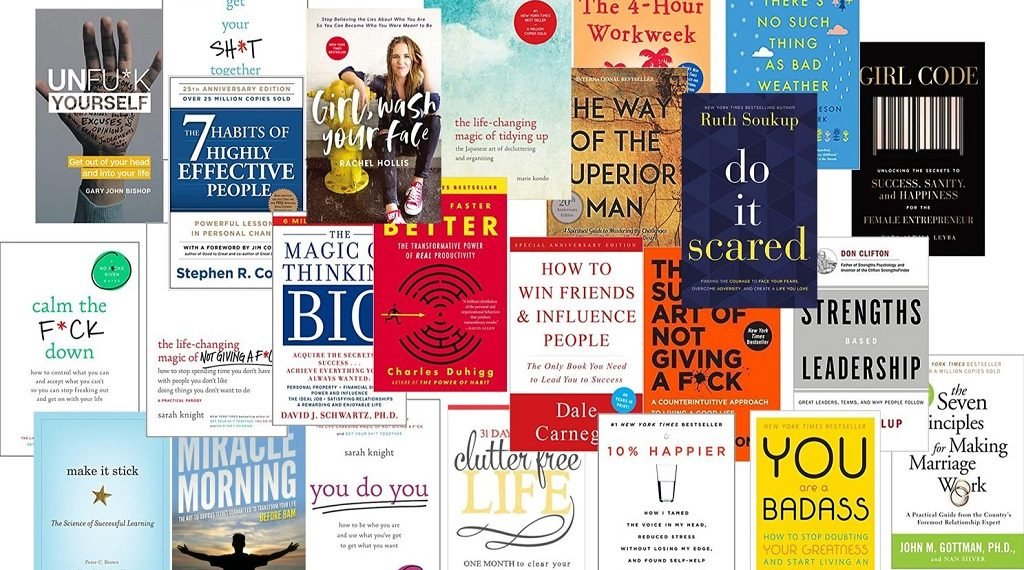 Have you heard somewhere about the best self-help books, and you are thinking of reading the same? Read below before proceeding with any book.
Human life has different aspects that one has to face. Life doesn't go the way you want. It has its own pace you need to go with. You can't say to life, "I am not comfortable right now," so please stop throwing challenges at me.
You can't say that; hey God, please stop the time for a while for me because I don't want to move on. Overall, nothing is going to stop for you. You have to match the pace of life no matter the situation you are in.
We want to say that you must prepare yourself for the worst and best times of your life. For this, you need to know the truth of life. You need to learn how things happen in life and how you can take care of them.
Fortunately, you don't need to go anywhere to learn different things. There are ways you can upgrade yourself and prepare to live the battle of life.
Here are self-help books that teach the most significant life lessons and make life easy. They are not just books with a few pages; they are your mentor, guide, and teacher.
These books allow you to learn and grow from the comfort of your home. No matter the problem you face, the best self-improvement books have solutions for all.
Let's say someone has passed away in your family, and you are not able to come out of the situation. You are so involved in the past that you have no idea what is happening around you.
In that case, if nothing works for you, a book will help. There are many books available you can read to improve yourself. For example, you can read a book called "Believe in Yourself" by Dr. Joseph Murphy. You will learn to develop self-belief by reading this book.
Besides this, sometimes you are sad or in trouble because you don't know how things work. You are also not aware of the life fundamentals. That is why you are in trouble or stuck in a situation.
Reading books gives you new eyes to see the world and make the most out of that moment.
Moreover, many people are not comfortable sharing their problems with others. In that case, they can read a book to find a way to overcome the situation.
After all, this is a complete guide on self-help books, how they work, and more. Keep reading to learn more.
What are Self-Help Books?
The meaning of self-help books is in the name itself. Self-help means helping yourself by reading a book and implementing the learnings to improve your life. That's it.
You don't need to consult a mentor or a life coach if you struggle with issues. All you need is to put in some effort from your end and read a book with complete dedication. You need to implement things whatever you learn to bring a change in your life.
After all, the primary purpose of a book is to help those who can't discuss their personal or professional problems with others. The best self-improvement books provide solutions to the most significant issues of life.
For example, you may face problems in the following areas:
Reading a book with the right strategy is enough to find a solution related to any problems in the above areas.
This is what self-help books are. Read further to learn more.
Top Reasons to Read the Best Self-Help Books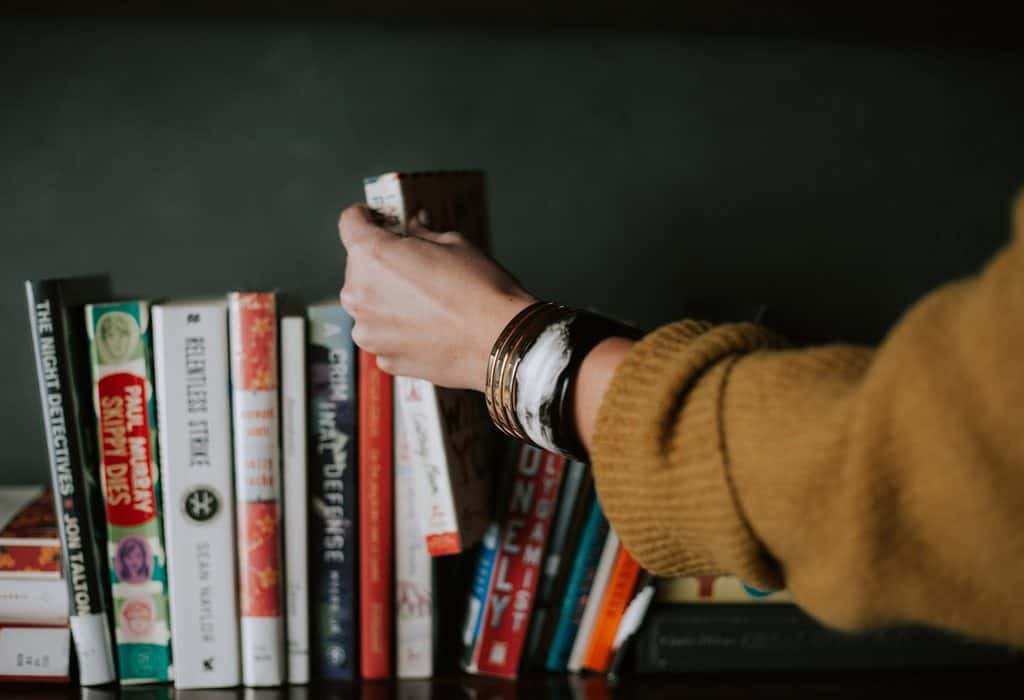 Do you wonder why you should read self-help books? You are not alone. Many people have the same question. Below are some reasons to read a book that adds to your self-growth. Look at the below points to learn more.
1. Find the correct way to handle your weakness
Being a human, you can have some weaknesses that may prevent you from going ahead in your life. For instance, you can procrastinate and delay a task for the next hour. And in that way, you reach the deadline without completing the task.
In that case, you can read a book by an expert on the same niche. It will help you eliminate procrastination and stick to what you have to do.
Likewise, you can find a way to deal with other life's weaknesses by reading a book.
2. You read something written by an expert
When it comes to reading the best self-help books, you are not going to read something that an average individual has written. We mean that a book is usually written by someone who has reached a milestone in life or gained great life experiences.
So, you can rest assured that it will come from someone's life and work for you too.
This is one of the biggest reasons why you should read a book.
3. Improved clarity and focus
If you are struggling to increase your clarity and focus, book reading can help. Improved clarity will help you when many things are running in your mind and you must choose the right one.
On the other hand, having a focused mind helps you give 100% to a particular task for a specific moment.
When choosing a book to cater this need, you should find one that works for you.
4. You find new approaches
At some point in your life, you have a problem, but you are stuck. You have no way to solve them. Maybe your situation doesn't allow you to share the problem with someone and take a solution.
In that case, a self-improvement book will be enough for you. You can buy a book related to your problem and read it to find the solution.
Try to read the book in a peaceful environment to make the most of it.
5. An opportunity to challenge yourself
Do you know that you cannot execute most things in your life because of your comfort zone? Yes, you read the right. Your comfort zone can destroy your life if you don't get out of it.
One of the ways to leave it is to challenge yourself. And when you read a book, you will find many things you can opt to challenge yourself.
Doing all these things can take your life to a whole new level.
Self-Help Books that Can Drastically Change Your Life
The 7 Habits of Highly Effective People by Stephen Covey
(In The 7 Habits of Highly Effective People, author Stephen R. Covey presents a holistic, integrated, principle-centred approach for solving personal and professional problems.)
You Can by George Matthew Adams
(Do you often wonder whether you really have it in you to accomplish your goals, win over obstacles, and succeed in life? Through the empowering self-help manual, you can, penned to promote personal growth and well-being for anyone who reads it.)
Learning How to Fly: Life Lessons for the Youth by A.P.J Abdul Kalam
(The book taught us how Dr. A.P.J Abdul Kalam went on the tour and addressed 19 million youth in 2 decades.)
Believe in Yourself by Dr. Joseph Murphy
(Joseph Murphy gives you in this book a universal guide in the art of making your life much more effective and satisfying by developing a Belief in Yourself.)
Motivating Thoughts of Swami Vivekananda by Swami Vivekananda
(This book is a one-of-a-kind condensed version of Swamiji's life and principles. For every reader, this compilation would mean an enriching and learning experience.)
If you are looking for more such books, click here.
Conclusion
A self-help book lives with you when you are in trouble and your loved ones are not with you. Your best friend shows you the right path when you have no one to guide you. A book never leaves you alone, no matter the situation you are going through.
So, what are you waiting for? If you have understood the importance of reading the best self-help books, go and choose one and start your transformation journey today.
This guide has everything you need to know about a self-help book, for example, how it works and why you should read it.
We hope this guide will help you make your life better.