While considering a career, most of us aim for a white-collar job with a monthly five-digit salary. We often attempt to play it safe, not because no one has become rich or made a mark by working for others. We all know the names of Bill Gates, Steve Jobs, and Jeff Bezos. But do we know the names of their Financial or Marketing heads? Most unlikely. If you are struggling to develop an Entrepreneurial Mindset, some Ways to Develop an Entrepreneurial Mindset may be useful.
Though being an Entrepreneur has many rewards, it also comes with significant risks. But just like an Urdu Poet, Aziz Dehlvi, wrote, 'you may risk falling while riding a horse, if someone is on their knees, they risk nothing.' The choice is yours if you want to reach your destination faster by riding a horse like a king or crawl your way to it like an insect.
Some Effective Ways To Develop an Entrepreneurial Mindset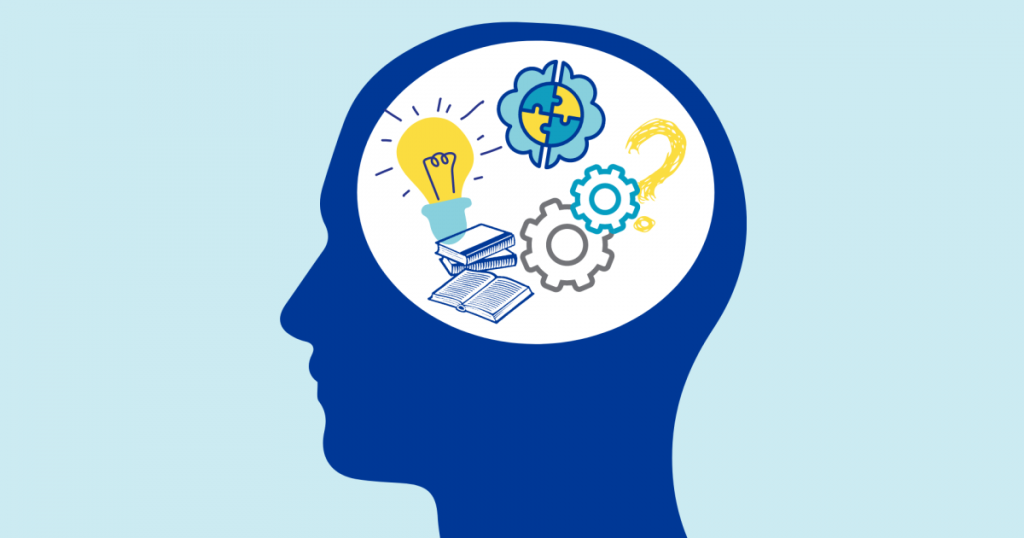 1. Be Committed To Your Passion
Turning into an entrepreneur will not work out by accident & you will confront difficulties on the way, so it's critical to consider how energetic you are before committing for the long run.
You don't need the world's most unique idea. However long you're willing to invest the effort to learn & develop, you will want to transform information into it. Strength, determination, & inspiration are the critical beginning stages for anybody hoping to foster a pioneering mentality.
2. Become Independent
One of the best Ways to Develop an Entrepreneurial Mindset is to become independent financially & mentally. This stage starts early. We must eliminate the habit of asking for pocket money from our parents right after school.
Many students work in a diner or as newspaper delivery boys on vacation to be financially independent. There's no shame in it. Your parents might be rich, but becoming independent is vital.
Do you know the daughter of former US president Barack Obama's daughter Sasha Obama worked at a restaurant while his father was in power? She could have asked her dad to fix a job at the World Bank if she wanted! But she decided to do it by not flaunting her father's name. By becoming independent, one founds the foundation of becoming a successful entrepreneur.
3. Focus on Your Continuous Development & Improvement
The best entrepreneurs embrace the mantra that they ought to learn constantly. Assuming you're the CEO or senior executive, it doesn't make any difference. Putting resources into your continuous development is one of the most reliable ways of guaranteeing you can advance quicker than your business & drive it to a higher level.
Because of our digital world, focusing on your learning is more straightforward than at any other time. You can track down an online course, a YouTube video, or a comprehensive article on anything.
4. Study The Market
You must study the market carefully if you are wondering How to Develop an Entrepreneurial Mindset. Developing a successful business isn't only about launching an exclusive product or service. It will surely fail if you don't learn to study the market. Before launching a product or service, understanding the needs & wants of your target customers is a must.
Kodak was a leader in photography in the days when people used to buy films for their cameras. They continued to enhance their existing products, ignoring that people were gradually leaning towards digital cameras.
We all know the result, on January 19, 2023, Kodak filed for bankruptcy. The point is to understand the choices of the market and the changing trends & adjusting your products or services accordingly.
5. Become Responsible
The free outlook of fruitful entrepreneurs comes from assuming complete responsibility. Business visionaries don't fault others for their life circumstance — they engage themselves by assuming a sense of ownership and further developing it.
Disappointment, achievement, life conditions — it doesn't make any difference what it is. Regardless of whether something isn't your issue, getting a sense of responsibility enables you to develop it further.
6. Form A Growth Mindset
Since they're so comparative, you can confound a growth mindset with an entrepreneurial one. Comprehending how a growth mentality is not the same as its inverse – the fixed mindset is fundamental.
Pioneers with a fixed mindset accept that essential qualities like inventiveness, decisive reasoning, & the capacity to understand individuals at their core are inborn & can't be changed to the next level. This demeanor will generally smother development in teams & whole organizations. You can't break past hindrances if you can't envision yourself making it happen.
Then again, pioneers with a growth mindset accept that gifts & capacities can be created through time & exertion. These pioneers are stronger, spot more open doors, and – above all – don't sit around idly zeroing in on difficulties. All things being equal, they center on arrangements, process, & development – all characteristics you should construct a developing business successfully.
7. Network With Other Entrepreneurs
If you truly want to develop an Entrepreneurial Mindset, networking with other Entrepreneurs is very effective. Visit seminars & other networking events to meet other Entrepreneurs & talk with them. Get to know about their visions, mindsets & ideas & exchange yours.
This activity can lead to finding new partners & associates, which is very beneficial for a venture. All Entrepreneurs are eager to meet someone like-minded to exchange their ideas. It would be truly fruitful if you met some people with the same visions & values, it would be truly fruitful. Even people with different visions & ideas can be effective as they can offer you new perspectives.
8. Don't Be Afraid of Risks & Failures
A successful entrepreneur is never afraid of taking risks & facing failures. As they know, no great thing has ever come by playing it safe & failures are just not an element to dampen your spirit; they are learning opportunities. We all know sometimes risks are huge & chances of failure are maximum. This is where 'calculated risk' comes into play.
By taking calculated risks, you are ensuring if you face any loss, it will be minimal & easily manageable & is counterbalanced by a reasonable chance of benefits. Not only risks & failures, don't shun away from experimenting either. Experiment with different practices, technologies & methodologies. The main takeaway is, don't confine yourself in a comfort zone.
Books For Building an Entrepreneurial Mindset
There are many Ways to Develop an Entrepreneurial Mindset; books are one of the most valuable resources. To develop an Entrepreneurial Mindset, you may read these books:
Crush It! Why Now Is the Time to Cash In on Your Passion by Gary Vaynerchuk.
The $100 Startup: Reinvent the Way You Make a Living, Do What You Love, and Create a New Future by Chris Guillebeau.
Rich Dad, Poor Dad by Robert T. Kiyosaki.
Entrepreneurial You: Monetize Your Expertise, Create Multiple Income Streams, and Thrive by Dorie Clark.
The Hard Thing About Hard Things: Building a Business When There Are No Easy Answers by Ben Horowitz.
The Entrepreneur Mind: 100 Essential Beliefs, Characteristics, and Habits of Elite Entrepreneurs by Kevin D. Johnson.
Business Model Generation by Alexander Osterwalder.
Secrets of the Millionaire Mind: Mastering the Inner Game of Wealth by T. Harv Eker.
FAQs
Q: Can a person build an entrepreneurial mindset if they come from a non-business family?
A: Of course, they can. The Father of Bill Gates was an attorney, philanthropist & civic leader. The Father of Elon Musk was an electromechanical engineer.
Q: What are the other Ways to Develop an Entrepreneurial Mindset apart from the ways mentioned in this article?
A: There are many ways. Such as:
Developing strategic thinking.
Becoming self-aware.
Seeking Feedback.
Being collaborative.
Becoming adaptable.
Being focused & inspired.
Being action-oriented & many more.
Q: Why do many people fail as entrepreneurs?
A: There can be several reasons. Some of the most common reasons are lack of vision, flawed strategy, poor market research, stagnancy, inability to modify & many more.